My diary entry for May 22, 2012
While talking to my sister Darlene on the phone she described Mom's behavior the last few days by saying: "Mom was doing her family pedigree chart using 3 paper clips. The first one she called 'Faye Eudora Anderson.' She said it over and over again…100 times a day. She wouldn't let nobody else talk. Then she'd say my father is 'Arthur Raymond Anderson' and then 'My mother is "Mary Alice Hill'. She would say it over and over again as she lined up the paperclips along the straight line of her kitchen table. She would sit for an hour with those paper clips saying the same things over and over again. She told David my brother, and I we were not even born yet…"  
My mom was suffering from dementia during her last few weeks here on earth. Dementia is the loss of mental functions such as thinking, memory, and reasoning (See Dementia).
HONORING MY MOM
ON MOTHER'S DAY
HOW MUCH IS HONOR WORTH?
Satan, responded to God's question – Whom shall I send? by saying,
"Behold, here am I, send me, I will be thy son, and I will redeem all mankind, that one soul shall not be lost, and surely I will do it; wherefore GIVE ME ….. (Moses 4:1).
Satan had a plan he thought would solve Heavenly Father's problem. He wanted to force us all to do his will. Under his plan, we would not be allowed to choose but,  in exchange for our agency we would ALL be saved.
Satan had a price for his service of saving all mankind.
Think.
If you were making a deal with God- who has created galaxies, planets unnumbered,…. who in many ways owns EVERYTHING, knows EVERYTHING, has ALL POWER etc etc,
WHAT WOULD YOU ASK FOR?
A million dollars? A new car? What did Satan desire ABOVE everything that ever existed or will exist ….
God explains: "The devil rebelled against me, saying, Give me thine HONOR, which is my POWER." D&C 29:36
I'm not sure how or why but- One of the most important commodities in eternities must be "Honor."
Want to give your mother THE most valuable gift EVER….. Give her "Honor" .
HONOR YOUR MOTHER
"Honor" is in the scriptures about 15 times. Three of the "honors" are related to one of the Ten Commandments. In the fifth commandment we read:
"HONOUR thy father and thy mother: that thy days may be long upon the land which the Lord thy God giveth thee." Ex. 20:12
The divine direction to honor our mother (and father) has never been revoked. (See Mosiah 13:20; Matt. 19:19; Luke 18:20.)
HOW CAN I HONOR MY MOTHER
There are several aspects of how to "honor" someone including: SHOW THEM RESPECT AND REVERENCE and RESPOND TO THEIR TEACHINGS.
Let's talk about this one as it relates to "honoring" our mothers.
RESPOND TO HER TEACHINGS
"Honor is a simple word; it means to give special respect and to pay tribute. It means to respond to teachings that have been patiently and thoughtfully given." (Honor Thy Father and Thy Mother, Hugh W. Pinnock, New Era, June 1982

"If we truly honor [our mothers], we will seek to emulate their best characteristics and to fulfill their highest aspirations for us. … Nothing we could give them would be more prized than righteous living …." (The Teachings of Spencer W. Kimball, ed. Edward L. Kimball, Salt Lake City: Bookcraft, 1982, p. 348.)
Sons of Helaman are an example of "Honoring Moms."
In Alma 56:47-48 we read: "…yea, they had been taught by their mothers, that if they did not doubt, God would deliver them." Later after a great victory over the Lamanites and no "son " was killed,  Helaman wrote "… they rehearsed unto me the words of their mothers, saying: We do not doubt our mothers knew it."
Their mothers taught their sons.
The sons "honored" their mothers by believing and living what they were taught.
HONORING MY MOM
As I ponder how my current live reflects my mother's teachings and how I might emulate her best characteristics – I quickly recognize her powerful influence in my life even after her death.
Mom's teachings:
Hard work
We have lived on a farm off-and-on throughout my growing up years. I have many memories working side-by-side with my mom hauling hay, fixing fences, raising and killing chickens, chasing animals that got out, etc etc. She was right there doing the same work as I. I remember once about 5 of our steers got out of their pasture into our hay field. I noticed a couple in the hay field already down, bloating. I ran into the house to tell mom. She grabbed a butcher knife and handed me one. We ran out the door. We arrived at the dying cows. She showed me where to stab the cow at.  After a few times of the knife bouncing off the skin I finally got the knife through the thick skin. We saved the cows and called the vet the next day to come stitch them up.
As I review my life and accomplishments I realize my mother's example of hard work has influenced me greatly. I honor her as I continue to "work hard."
A Hawks never gives up
Ever since I can remember Mom has said "A Hawks never gives up."  Whether I was trying to fix something and it just didn't work or a physical task just too hard- Mom's answer was always the same "A Hawks never gives up."  Take for example Mom's interest in scouting. It started when she was a Cubscout leader and I was about 5 visiting the local newspaper publisher. I had four brothers-all of us received our Eagle Scout-in part because our Mom "never gave up on getting scouting in us." She never gave up on the Boy Scouts of America.
On July 29, 2007 I made an entry in my journal:
"Mom recently registered to be a merit badge counselor for 10 merit badges including: Pets, Public Speaking, Farm Mechanics, Genealogy, Disabilities Awareness, Indian Lore, Citizenship in the World, Citizenship in the Nation, Citizenship in the Community, and Family Life." She said, "I had some new boys come over just the night before last. I passed the Family Life merit badge with all four of them… I love scouting."  
She was 85 at the time.  
As I review my life and accomplishments I realize my mother's counsel "A Hawks never gives up" has influenced me greatly. I honor her as I remind myself "I can do hard things" and continue to "Never giving up."
One more diary entry from May 22, 2012 as I spoke with my brother Terry in St. George.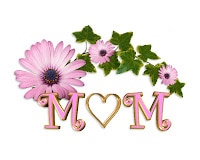 "While at the Senior Citizen Center, Terry put a puzzle in front of mom. Terry would give her the next piece and she could put it in…. The Senior Citizen's Center has special tables for those with Alzheimer's to give them special assistance. At lunch, for a moment Mom knew where that table was she didn't want to sit on the Alzheimer's table. But she was too confused to decide where else to sit. She was just too confused. It was not a good experience. We had to take her home during the middle of our visit. Someone was talking to me over her and said 'Your mom has lost her mind… ' Both mom and I got upset…This was her last trip to the senior citizen center. "
My mom Faye, was born into Paradise (See Paradise) on May 27, 2012.
I don't focus on remembering my mom living with dementia the last few weeks of her life.
No, not at all. I remember her for her decades of hard work, never giving up and perhaps my mother's most important teaching of all
her testimony of Jesus Christ and the gospel.
She, like I- know God lives.
She, like I- know about the truthfulness of the Gospel.
As I live up to the hopes and expectations of my mother and live by her teachings, I bring "Honor" to her.
I like Abraham Lincoln believe
"All that I am or hope to be I owe to my angel mother."
(Quoted in John Wesley Hill, Abraham Lincoln, Man of God
(New York and London: G. P. Putnam's Sons, 1927), p. 40.)
God didn't choose Satan's plan of taking away my agency. God did not give his "HONOR" to Satan. God chose Jesus' plan allowing for me to have my agency and saying to God "and the Glory (Honor) be thine." (Moses 4:2)
CHALLENGE
Gift the "Gift of Honor" to your mother this day.
Think about your mom.
Select one of her best teachings.
Believe it and live it.
(Husbands- This means if we honor our "Wife" we do the righteous things they ask us to do.)
dr rick
dr rick's index