Nine Reasons to Exercise
For over a year the doctor has been telling her … You need to exercise!
He reminded her
1) Exercise controls weight – She was approaching 200 pounds.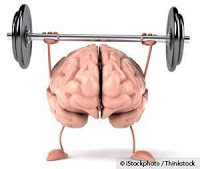 2) Exercise combats health conditions and diseases– She has caught every bug this winter.
3) Exercise improves mood – Last visit, she asked the doctor for an antidepressant.
4) Exercise boosts energy – She complained "I'm always so tired." Her house was a mess.
5) Exercise promotes better sleep – She reported to the doctor "AdvilPM" just wasn't working.
6) Exercise puts the spark back into your sex life –  ?!X? 🙂
("Exercise: 7 Benefits of regular physical activity" Mayo Clinic)
Also check out BDNF.
I called my friend to check-up on her exercise routine for the week.
She reported:
"I haven't had time to exercise. I'm been too busy."
She continued taking her Zoloft, her high blood pressure medication, AdvilPM and feeling miserable.
It was clear
NOTHING ON EARTH
was going to change her mind.
So I thought I would try things of heaven.
7) THE PHYSICAL BODY IS SACRED
AND HAS A PURPOSE
Our "Physical Bodies-whether temporal or resurrected" are going to be around for a long long time. During that time the body plays an important role – A temple for our Spirit Body.  (1 Cor. 3:16–17; Russell M. Nelson, "Your Are a Child of God,", New Era, Jul 2008)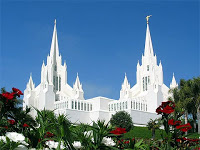 "The body is sacred. It was created in the image of God. It is something to be cared for and used for good purposes." (Gordon B. Hinckley, "The Body Is Sacred," New Era, Nov 2006)
By taking care of our physical body we make our "temple" an acceptable house for our spirit. Consider how beautiful our temples are and how much care the Church provides for the gardens and grounds of the Temples.
 
Wouldn't the Lord want us to do likewise for our physical "temple?"
8) THE CONDITION OF THE PHYSICAL BODY AFFECTS THE SPIRIT BODY AND MIND
You've heard me say this before but let me say it again.
"The condition of the physical body can affect the spirit. That's why the Lord gave us the Word of Wisdom. … Food can affect the mind, and deficiencies in certain elements in the body can promote mental depression." (Ezra Taft Benson, Do Not Despair, Ensign, October 1986)

"… the condition of the body limits, largely, the expression of the spirit. The spirit speaks through the body and only as the body permits. … (John A. Widtsoe, A Rational Theology, 5th ed. (Deseret Book Company, 1967), p. 171.)
What affects one affects the other.
To learn more see: The Anatomy of a Soul and FREE – According to the Flesh.
It's clear….
You can strengthen your testimony of the restored gospel, focus more clearly on the scriptures, have the ability to give more service etc etc with increased care for your Physical Body.
9) BELIEVE ME YOU'LL WANT A "CELESTIAL BODY"
We all have our agency to exercise or not. Each of us has the capacity to attain a "Celestial Body".  However, we will not all earn a "Celestial Body." As resurrected beings we'll have perfect, "superhuman" bodies of flesh and bones just as the body of Jesus was, who is the prototype. Our resurrected bodies cannot be injured, harmed, or destroyed. They cannot become sick or diseased. These immortal bodies will never die and will never see corruption of any kind, throughout all the eternities. This immortal resurrected body will continue as  "the temple" for our Spirit Body forever and ever.
But, ALL RESURRECTED BODIES are NOT EQUAL
In the resurrection there will be different kinds of bodies; they will not all be alike. The body a man receives will determine his place hereafter. There will be celestial bodies, terrestrial bodies, and telestial bodies, and these bodies will differ as distinctly as do bodies here, for example, the white European, the Negro, the Philippino, the Indian… Some of the functions in the celestial body will not appear in the terrestrial body, neither in the telestial body, and the power of procreation will be removed….There will be different kinds of bodies in the resurrection-celestial, terrestrial, and telestial-and they will not be alike any more than whites, browns, and blacks are alike in this life. Every man will receive [a body] according to his works... (Doctrines of Salvation 2. Sermons and Writings of Joseph Fielding Smith, By Joseph Fielding Smith and Bruce R. McKonkie pg. 286, 288, 292)
I'm convinced we cannot expect to attain the highest glory and a "Celestial Body" without also demonstrating an ability of adequately caring for our Physical Body – our temple here on earth. And furthermore, I believe there will be continued responsibilities in caring for that "Celestial Perfected Body" – of some sort- in eternity.
Think of it.
The moment I'm resurrected you'll look at my body and know which "Kingdom" I have earned.
Going to the gym could be as important as going to the temple.
CHALLENGE
Now, let's think back to by dear friend too busy to exercise.
"We came to this earth that we might have a body and present it pure before God in the Celestial Kingdom." (Joseph Smith, Scriptural Teachings of the Prophet Joseph Smith p. 206).
dr rick
dr rick's index