I ran to Gap the other day looking for my 9 year old a pair of church pants. Innocent enough errand, yea?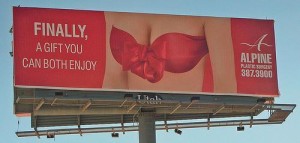 I loaded my three kids, ages 9, 7, and 5 into the van. We got on the freeway and the first thing we drive past was a giant billboard with the breast augmentation advertisement. You know the one where the only thing on the sign is women's breast. My boys glanced at the billboard. We finally made it to the mall. As we were walking to GAP we walked past Victoria Secret. I tried to casually walk on the other side of the store front- but, I caught my 5 year old looking at the manikins in their underwear. I quickly prompted him to "Hurry up, Stay up with us."  We finally  made it to GAP.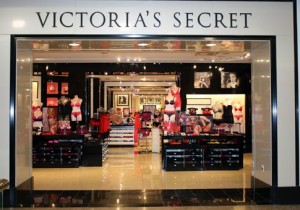 And now what…
My 7 year old daughter and I were waiting outside while my 9 year old was in the dressing room trying on some pants.  I notice she was singing along with the radio to Katy Perry's California Gurls.  I listened to some of the words as she sang:
… Sex on the beach, We don't mind the sand in our stilettos… Homeboys bangin' out, All that ass hangin' out Bikinis, zucchinis, martinis, No weenies….
Later that day I checked out the youtube video on Katy Perry – California Gurls ft. Snoop Dogg. I couldn't believe it – 261,178,698 views!!!!!
I'm 32, married to a great husband, have three kids, live in a small country town of Illinois, attend my local Church. I have come to believe…
EVERYONE will come in contact with some aspect of the porn culture-just like me and my kids did today (- and if you pay attention to the world around you it will probably be in the next 24 hours!) The question is no longer IF and WHEN my children will be exposed … but more importantly how are they going deal with it? Especially when it comes at them everyday in so many ways.
"What's a Christian mom to do who wants her children to be virtuous adults?" My oldest is 9!  I refuse to sit back and do nothng! And I'm sorry but going to church, reading scriptures and having prayers, is just not enough.
As I've looked for answers I just didn't find anything that seemed to work for a busy mom.   I started talking to my dad, Dr. Rick a psychologist, he specializes in sexual and porn problems. He has been working on Porn Proofing Kids for a few years. I've been using some of his ideas. I want to share them with you the next few weeks and see what you think.
RicAnn -Christian mother of three